Hollywood Trash is a performance book designed to share the experience of being raised on Hollywood Boulevard.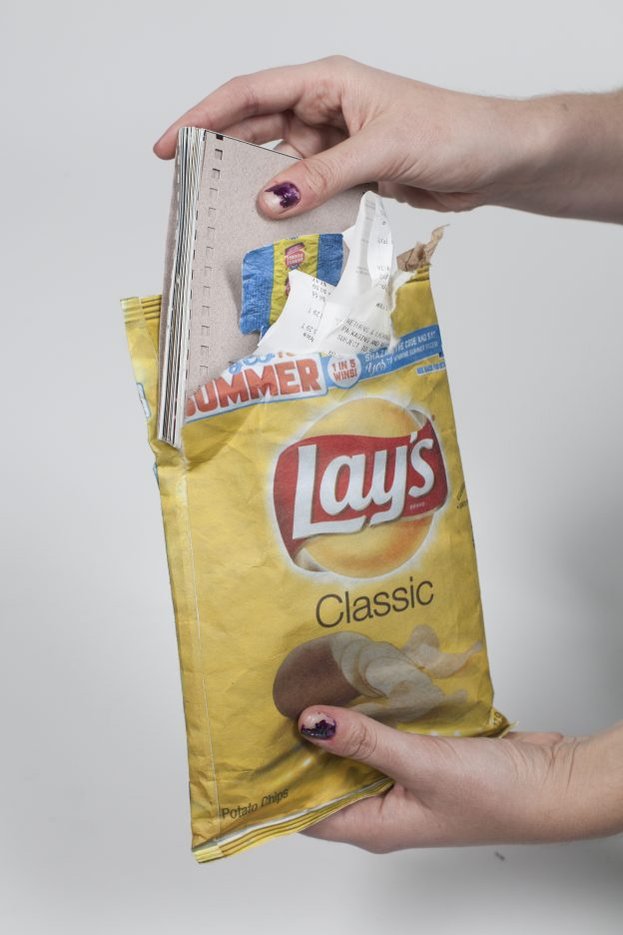 The book is contained inside a durable paper pouch printed to look like a lays chip bag. When the bag is popped open, receipts, gum wrappers, and other debris come littering out of the bag.

The book itself is designed to look like a piece of film strip, with french folded papers that contain yet more trash.

The images were taken on a single 2 a.m. walk through my neighborhood around a now-defunct bank, showcasing the life that surrounds the symbols of silver-screen wealth once the sun goes down.